Get more out of your engine
We are performance!
With a state of the art facility and expert machinists, we can provide overhauls to ALL makes and models of Industrial Torque Converters or Fluid Couplers.
Easy Install
Application To Transmission
Everything is considered, from a simple minor repair of a scored hub to overhauling, replacing and/or manufacturing ALL bearings, washers, wearable surfaces of your industrial unit.
Flexible & Customizable.
Custom Builds
Precision is capable of fitting the most EXTREME Industrial Converter needs. From as small as 6 inches to as large as 30 Inches in diameter, Precision Torque Converters can build the converter required including rare parts.
Give us a call to Place an Order: 1-800-654-1220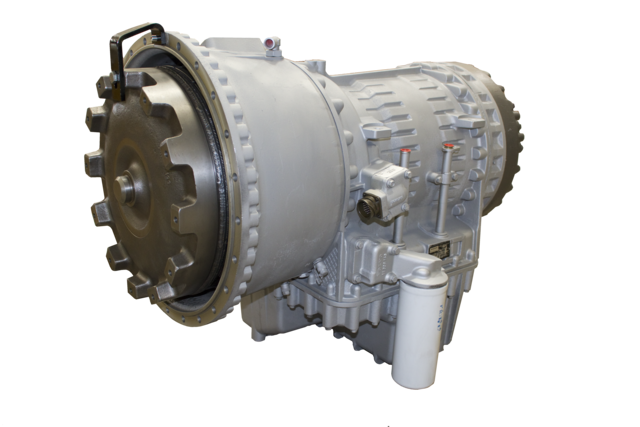 Industrial Converter Features
Billet Cover
Billet Cover option is standard for all High Performance Racing Converters and is available as an option for some Street Performance Racing Converters.
Torque Converter Balancing
Whether a converter is welded or furnace brazed, your converter NEEDS to be REBALANCED INSIDE and OUT for peak efficiency and to eliminate any vibration. Most competitors do not even have the balancing equipment! Precision of New Hampton, Inc. is the ONLY COMPANY IN THE INDUSTRY that balances each individual part to within 1 gram. Balancing issues can cause metal fatigue, efficiency loss, horsepower loss and inevitable early torque converter failure.
Furnace Brazing
Our furnace brazing process completely laminates the turbine and the impeller. This effectively makes your converter one piece, leaving no weak link in your converter to cause a failure. The majority of our competitors weld their converters. Welding only holds at individual spots, creating a converter that is only as strong as its weakest weld. Furthermore, welding changes the flow throughout the converter by causing cavitation or disruption of flow. Furnace brazing ensures that there is no flexing of the turbine, no more cavitation or disruption of flow, providing more raw power to your tires. Every tab on a Precision racing torque converter is of equal strength to any other; all due to the furnace brazing process. A welded converter is only as strong as the weakest weld. Bottom Line - Welding in the turbine process results in a DIRECT LOSS of EFFICIENCY and HORSEPOWER. Is that what you want for you or your customers?
Hardened Turbine Splines
Most competitor's performance converters come with turbine splines that have a hardness of 0. This rating is just inadequate for the application and too often, the result ..... IMMEDIATE CONVERTER FAILURE Precision uses hardened turbine splines, virtually eliminating a major reason for torque converter failure. 90% of the time it happens right at the starting line. The input splines on the transmission have a hardness rating of 35 on the Rockwell scale of C; the mismatch with the 0 rating on the turbine shears the splines right off of the turbine. Another step that the competition skips - a cost cut that will only cost you in the long run..
High Performance Stators
Precision installs a redesigned stator to give you maximum torque multiplication equaling more horsepower to your tires.
Trade Secrets
Precision racing side performs so many other unique applications while building racing converters. The competitors DON'T and consequently, Precision has patented the process on these special practices. Those features combined with UNBEATABLE CUSTOMER SERVICE are what makes our racing converters the ONLY CHOICE for your race car.
Torque Converter Reinforcing
Precision of New Hampton wants your converter to last as long, if not LONGER than the rest of your ride. Bearing that in mind, another option offered is converter reinforcement. An EXTRA metal reinforcement plate is added to the converter. This plate in conjunction with our anti-balloon plate, gives Precision's made racer that extra edge in preventing ballooning of the converter under the most EXTREME conditions.
Multi Roller Sprag
A multi roller sprag is a high performance replacement for the regular sprag that is more often installed. It encapsulates all parts tighter with VERY strict quality control. The main motivation for a multi roller sprag versus a regular sprag is greater durability and increased vehicle response time. The multi roller sprag does not contribute to any loss of speed, a spragless converter does.
Triple Disc System
Precision's Triple Disc Clutch is the ultimate option when building a converter that will TRULY stand above the rest. The Triple Disc retains lockup for efficiency without durability issues and will virtually ELIMINATE SLIPPAGE by providing a vastly increased clutch surface. Did you know that slippage is one of the main causes of transmission failure? That's right, every time the clutch slips, the clutch surface becomes HOTTER, eventually causing the surface to glaze over and become VERY SLIPPERY and VERY BRITTLE. When the clutch surface becomes more and more slippery, the clutch slips EVEN MORE. The eventual brittleness leads to tiny pieces breaking away and where do they go? That's right. The clutch debris passes through to the transmission and eventually, with enough pieces, your transmission will break down, causing costly repairs. Precision's TRIPLE DISC CLUTCH, while giving you optimal performance, SAVES YOUR TRANSMISSION as well!
Some Previous work we have done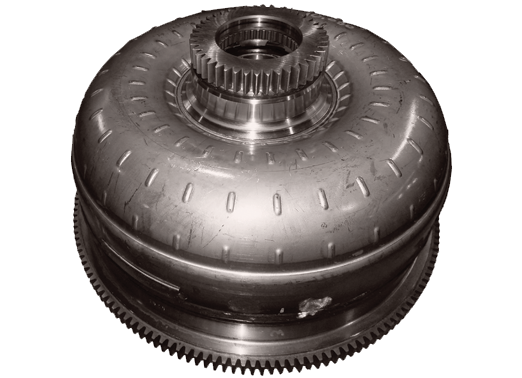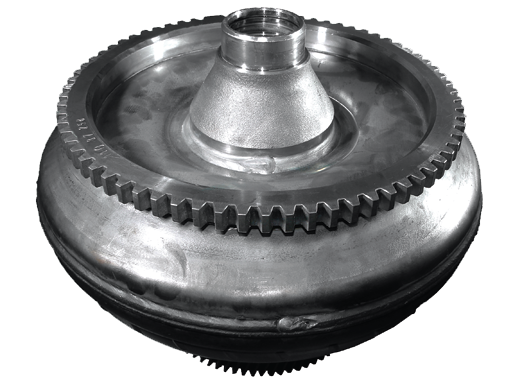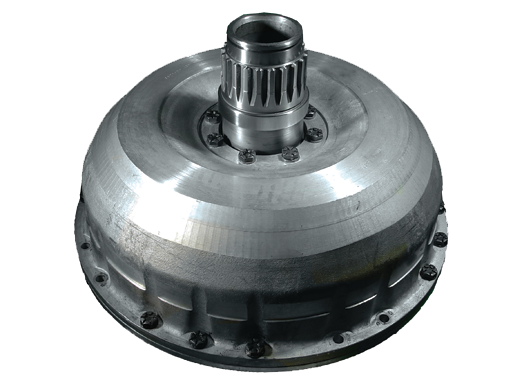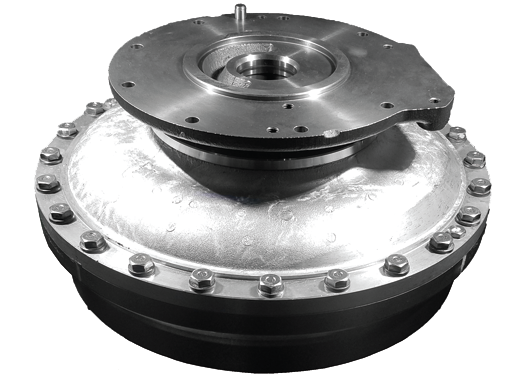 With over 1000+ parts we will modify and tweak the build to fit. Contact Us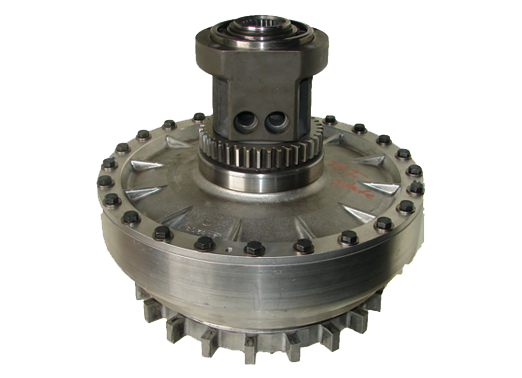 We build Custom Industrial Converters
Call To Place An Order!
Our engineers are trained and qualified to take your industrial application and rebuild it to a higher standard. Through persistence and experience we will find or manufacture parts to have your equipment performing like never before. We have access to the latest technology and most expensive rebuild eqiupment available, give us a call to request more information. We would be happy to prove it!